Shuangwei Holds 1st Working Skills Contest
The First Working Skills Contest Successfully Finished
---4 Skill Experts are newly Awarded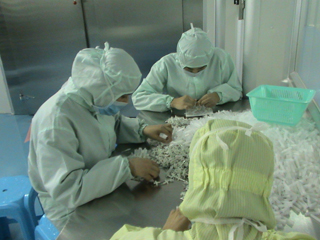 Picture 1: Operators in the Contest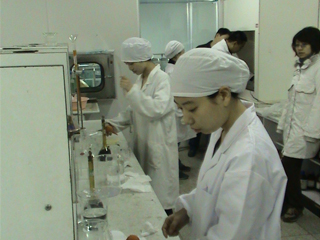 Picture 2 : Inspectors in the Contest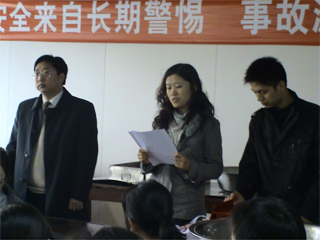 Picture 3: Award Ceremony
On Nov. 25th, 2008, Nanjing Shuangwei Biotechnology Co., Ltd. holds the first working skills contest which lasts for 8 days and concludes on Dec. 3rd, 2008. 70 staff from Production Dept. 1, Dept. 2 and QC Dept. attends this contest. In the end, four workers are awarded"Skill Experts", 12 of them win the second place and 13 of them get the third place. This contest not only tests their skills, but also inspires their working enthusiasm, providing a platform for the company to choose excellent technicians and good operators.
It draws company leader's high attention and got great supports from all the staff. Before it, company leaders made complete promotion while the 3 participant departments also got ready for it.
The participants of this contest are operators from Production Dept. 1, Dept. 2 and inspectors from QC dept. Based on the related work, corresponding judging rules are set towards their different positions. Operators are mainly tested on skills and final yield while inspectors are mainly tested on standards of the operation and stability of their inspections. Thus greatly shows the fairness of this contest.

The competition among production dept. is quite fierce. All of the participants are highly absorbed in while considering in the operating speed and rate of finished products. Finally, Xiehui from the division of assembly won the first place. She assembled 50 filters within 35 minutes, with 100% of yield. Other participants also show their skills and abilities.

Competition in the QC dept. is fairly in order. The object of their competition is to restore the inspection. Since they have many years experience, made good preparation, all of them are quite confidant and calm and finished preparation and titration of samples. After 6-hour contest, judgers mark for them on the spot according to their inspection results, and listed Top-3 good jobs in the end.

Dec. 3rd, , Shuangwei holds a grand award ceremony. Xiao Guangfeng, manager of Shuangwei comments highly on this contest and praised winners for their good job. He believes that this contest not only test all staff's ability but also reflects their working potency. Shuangwei will hold this kind of activities each year to raise staff's working techniques and inspire their working enthusiasm. The ceremony is ended up with giving diploma to the winners.
During the competition, all the participants compete and learn mutually, showing their techniques and gaining new knowledge from the comparison and communications with other participants as well as the judges' instructions. At the same time, holding this kind of competition sets a platform for competing staff's skills and builds a harmonious atmosphere for every one to be the skill expert.